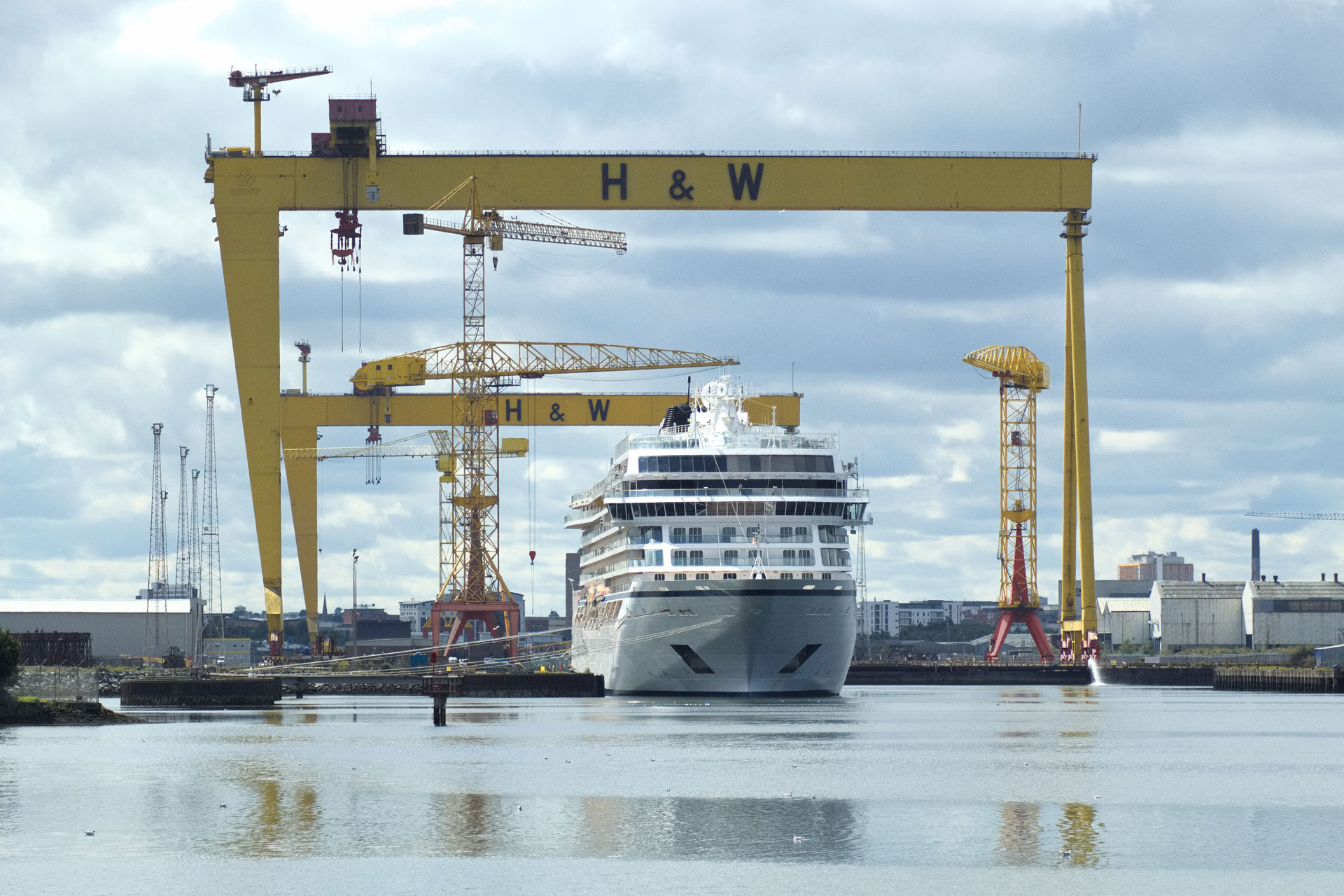 Cruise Ship Luxury Day Trips & Excursions
Explore Northern Ireland's hidden gems and most popular attractions. Good vibes guaranteed and the best of Northern Ireland packed into one incredible day.
Are you visiting Belfast as part of your cruise itinerary?
Sit back and relax as you travel in style and comfort in one of our luxurious Mercedes V Class MPVs.
If so, you're in luck; we've got an adventure you'll love!
And best of all, you can pick your adventure and even mix and match the
exciting parts from our other guided experiences.
From Insta-worthy selfies at Northern Ireland's most famous landmarks to educational visits to infamous murals, each day is unique to what you want.
You might want to take in the legendary and scenic Mourne Mountains, where author CS Lewis got the inspiration for The Lion, the Witch and the Wardrobe's Narnia.
Or maybe you'd like to visit some of the 25+ Game of Thrones filming locations?
Perhaps you're a history buff and fancy a private guide to explore Derry's Walls and Belfast's famous political murals?
Maybe you appreciate natural beauty and fancy visiting Northern Ireland's rugged coastline that stretches the whole way up to Giant's Causeway?
Perhaps you'd like to see Stormont, home of Northern Ireland's government?
Or, if you've got that sinking feeling, why not explore where the ill-fated Titanic was built in Belfast?
We'll create the perfect day out for you, whatever you're into.
By now, you'll have worked up an appetite, so it's time for lunch in an authentic Irish pub to sample our tasty food and a pint of Guinness.
We'll meet and greet you at your cruise ship, and don't worry; we'll make sure you're back on time for your departure.
No. of Passengers
Price
Availability
1/2 Passengers
£600
Limited
3 Passengers
£650
Limited
4 Passengers
£700
Limited
5 Passengers
£750
Limited
6 Passengers
£800
Limited
7 Passengers
£900
Limited
8 Passengers
£1000
Limited
8 Passengers or more please email us
POA
Limited
I booked this tour to pick up my travel partner, 18 year old son and me from the cruisedock. I emailed back and forth a few times and a tour combining the history of Belfast and a political tour. Our guide did a marvelous job sharing the history and the politics that make Belfast unique.

Modernising

Our driver for the day, Mark , was amazing from the moment he met us at our cruise ship in his pristine black Mercedes. He was professional, yet made us feel very comfortable, well taken care of and like we were touring with an old friend.

Kim